Casual
Posted on 9 February, 2021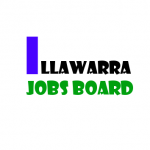 Detailed Domestics
Flexible Cleaner required in Illawarra area for a minimum of 10+ hours per week.
More hours available for the right applicant.
Must have federal police clearance, a reliable vehicle and be well presented/spoken.
Experience not necessary but highly regarded.
Some commercial work but majority domestic.
Chems & equipment provided.
Please get in touch for more info.