Volunteer
Posted on 29 February, 2020
Applications have closed.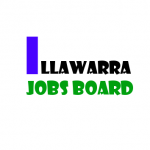 Website GoExplore! Digital Media
GoExplore! Digital Media
Do you have a spare few hours every week (or month)? Are you over 50 and want to make new friends? Do you want to do something that benefits your local community? If yes, then read on!
What is Mix& Mingle?
Mix&Mingle is a social community (and not-for-profit) that helps address loneliness and
social isolation for people over 50.
We have a passionate and growing community of members around the world who tell us Mix&Mingle has changed their lives, with some going as far as saying they were close to suicide before they found Mix&Mingle. Hearing all this, we are incredibly proud of what
we do.
Our communities can be found in, Australia!
About the Volunteer Role
We're currently looking for Community Volunteers, passionate and enthusiastic people from across Australia who share our vision of making the world a better place.
The role of the volunteers will be to help grow the Stitch community in their local area by organizing fun activities for our 50 community.
These activities could be anything from casual coffee catch-ups, informal dinners, movie nights, attending festivals together, doing karaoke, or going for hikes or walks. The activities (and when you schedule them) are entirely up to you!
Requirements
To be eligible for this role you must:
be an outgoing and social person who enjoys the company of others
be available to organize 1 – 2 activities per month
be a little tech savvy. We don't need you to be an expert in using computers, but knowing how to use the Mix&Mingles website is important qualify for 50 age requirement (must be 50 or older)
What are the Benefits?
As a volunteer you'll be granted a premium Mix&Mingle membership for free! This gives you unlimited access to the community and its benefits.
The role of the volunteer is tremendously fun – meeting new people, laughing, socialising and trying new things is all part of the experience. And while fun, you'll be enriching your own life, and the life of many others. Research has even shown that people who are the happiest are those who do things for others, so prepare to be incredibly happy!
Champion a good cause: You'll be helping to reduce loneliness and social isolation in
your local community by connecting people with the same interests and needs.
Learn more about Mix&Mingle here: https://goexploreos.com/product/site-membership/
Join our free facebook Group
https://www.facebook.com/groups/2567914413246299/
We can't wait to hear from you!
Regards
Mix&Mingle Team